Join Farm & Food Care Ontario for a virtual Gala, celebrating Ontario Agriculture. Proceeds from the event will go to support future Farm & Food Care Ontario initiatives.
This year we're featuring Ontario flavours and welcoming guests from across the province to join in via Zoom.
Get started!

Order your Gala-in-a-Box and Cocktail Kits (for you and your guests)
Gala boxes will be filled with appetizers and snacks from partners across the province and bonus cook-along program items.
Gala-in-a-Box with Cocktail Kit ($185)
Each box serves two.
Cocktail kits include everything needed to make a mystery Ontario cocktail. Watch our social media @FarmFoodCareON for clues on what the featured cocktail might be.
Event Experience:
Leading up to the event: Shop for your groceries using the lists included in your box and prep your kitchen!
Welcome your guests: Enjoy some of the tasty snacks included in your kit while you prepare to cook-along with our hosts!
Start the Party: Log-in at 5 pm to join the fun!*
Event features:
LIVE Ontario Tourism Auction in support of FFCO
LIVE cocktail making demonstration
Feed Ontario's Paul Mistele Award
And more!
Living outside Ontario or unable to order a box? Register for program admission only – FREE
The deadline to order your Gala-in-a-Box is October 24th, or until boxes sell out.
*Limited Boxes Available*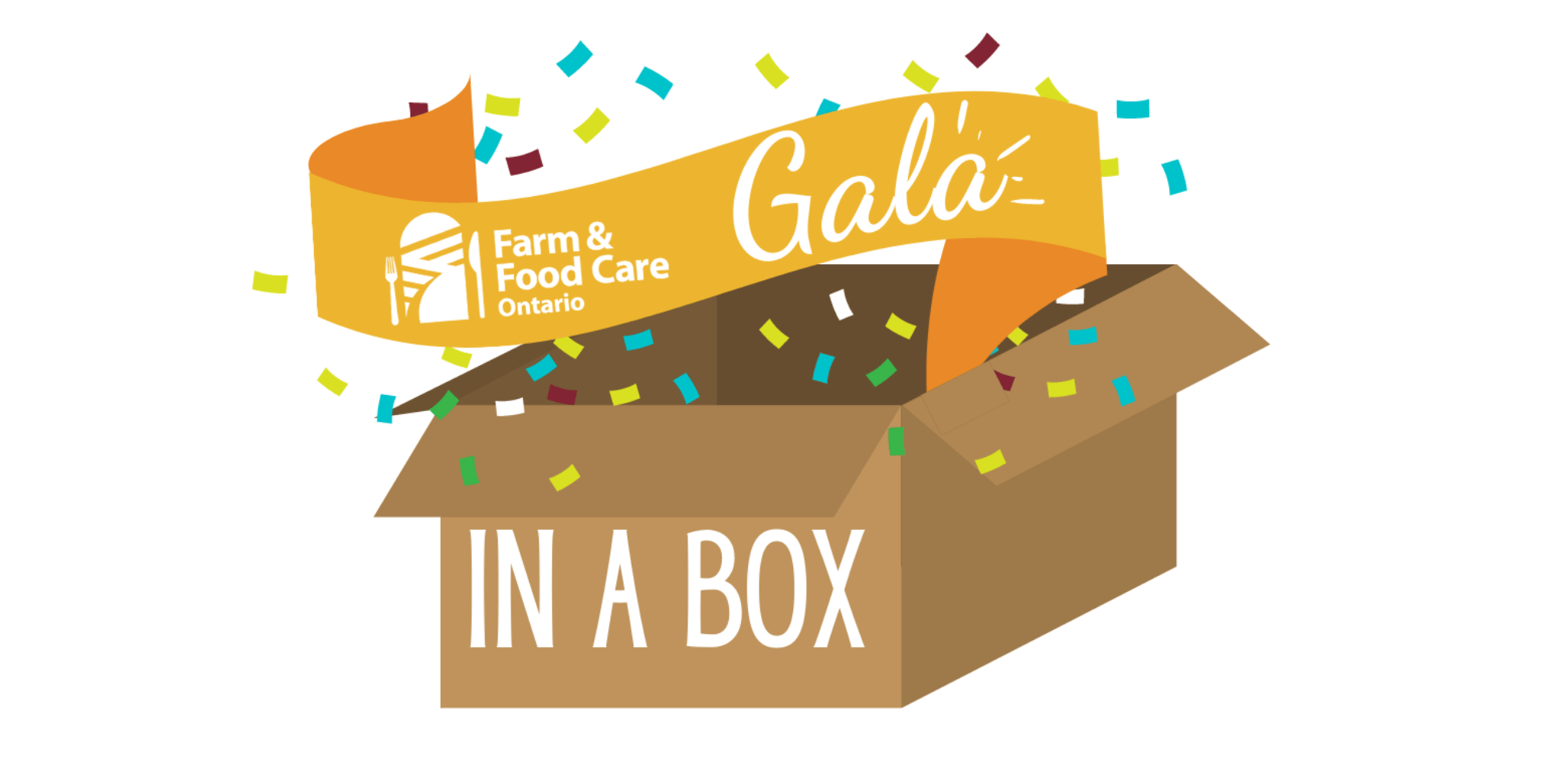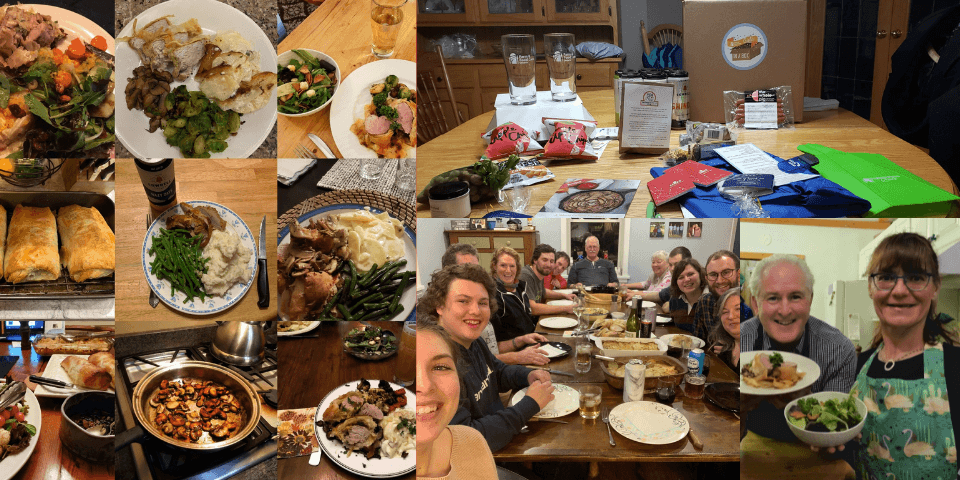 Gala-in-a-Box would not be possible without our generous partners.
Be a part of the event! 
Receive brand recognition as a main player in bringing this event to life! Logo placement and links to your brand/website included in registration marketing materials, day-of event in rotating slide show, recognition by our Master of Ceremonies and in follow-up email to participants and FFCO Newsletter feature!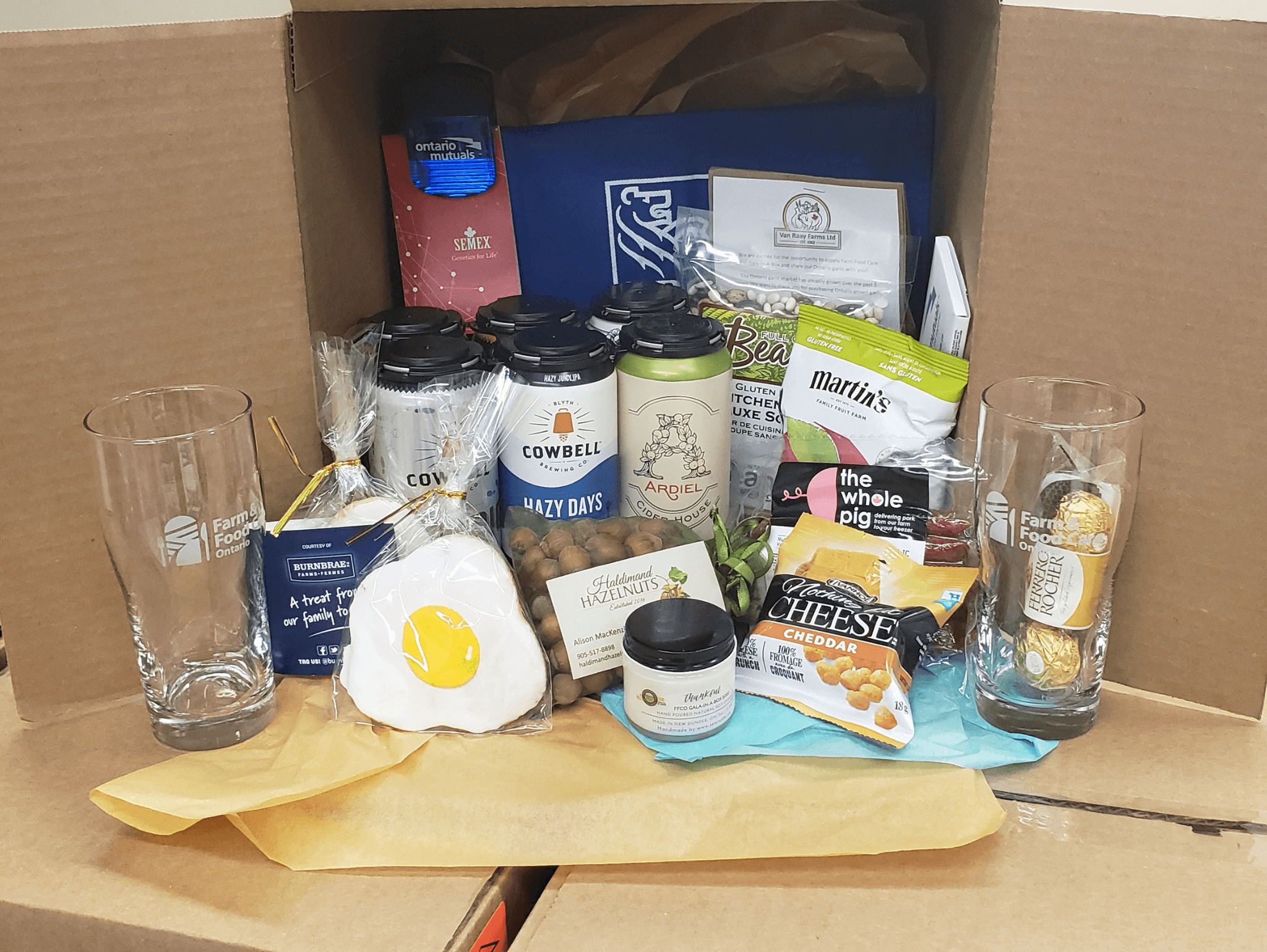 Gala-in-a-Box would not be possible without the generous support of our partners!