January, 2015 - Ryan Schill - Wallenstein, Ontario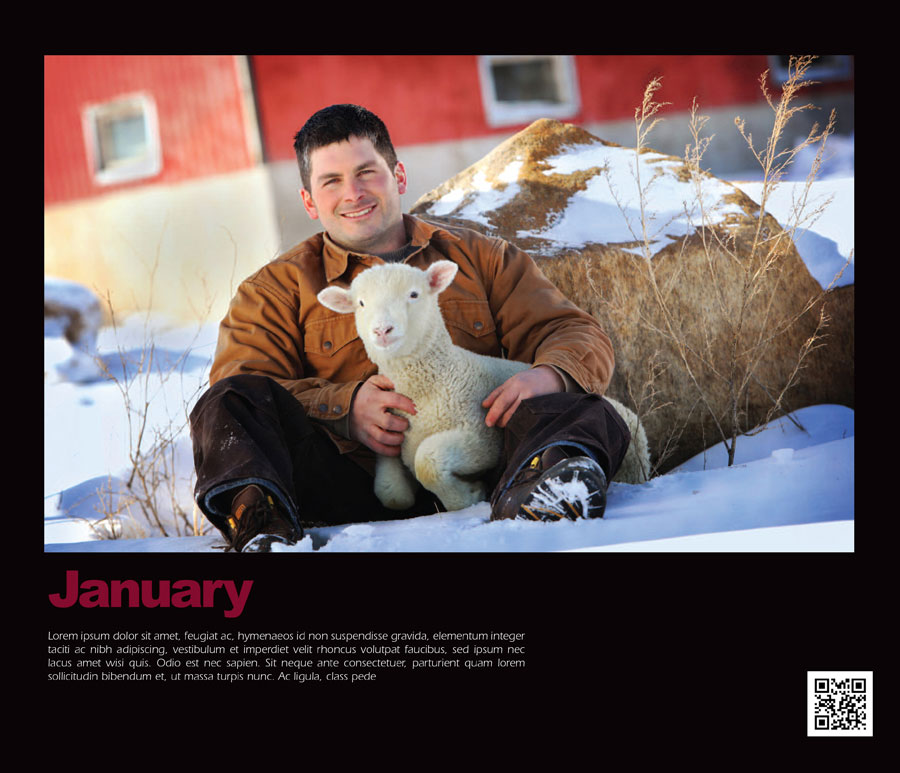 Despite the time required to raise two young sons and a barn full of sheep, newborn lambs and chickens on their farm near Waterloo, fourth generation farmer Ryan and his wife Romy still find time to support their local community. The couple volunteer as 4-H leaders and with their local sheep association and were active in the Junior Farmers' Association of Ontario. Ryan describes farming as both a hobby and career. When she's not busy with the farm, Romy likes gardening and taking her sons on adventures.
February, 2015 - Sandra Aspden - Courtland, Ontario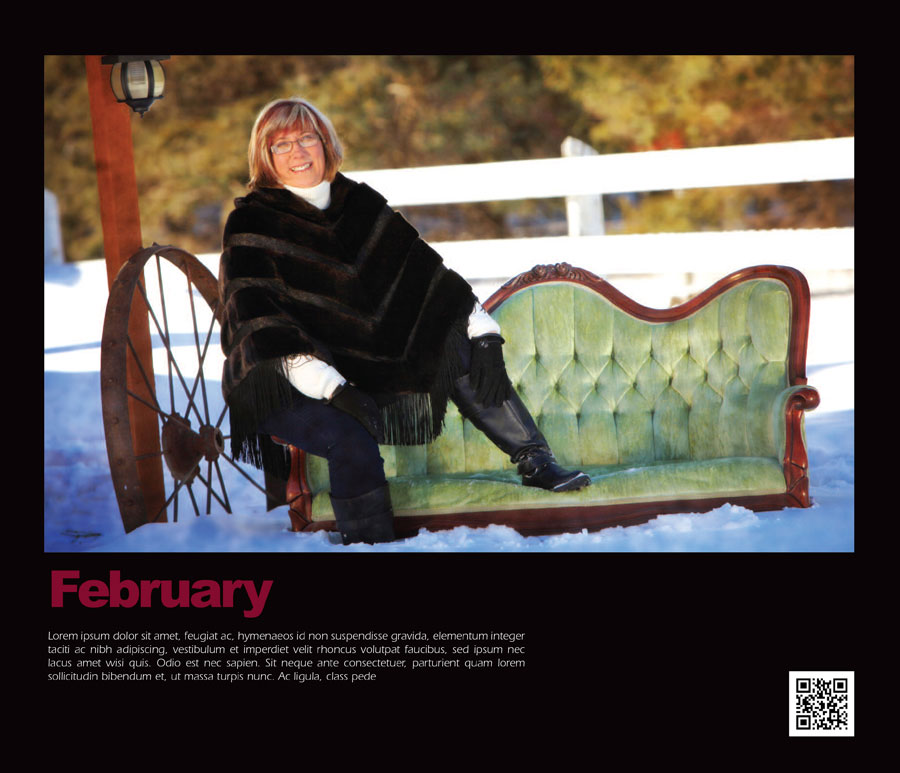 Avid golfer and motorcycle enthusiast Sandra is a Ontario Fur Breeders Associationmother of three and grandmother of six. And now, along with her husband Clarence, she's added the role of "farmer" to her list of interests. Six years ago, the couple fulfilled a longtime dream when they bought a farm near Tillsonburg and became mink farmers. The farm is truly a family affair with their sons and grandson helping out when needed.

March, 2015 - Jan and Evert Veldhuizen - Woodstock, Ontario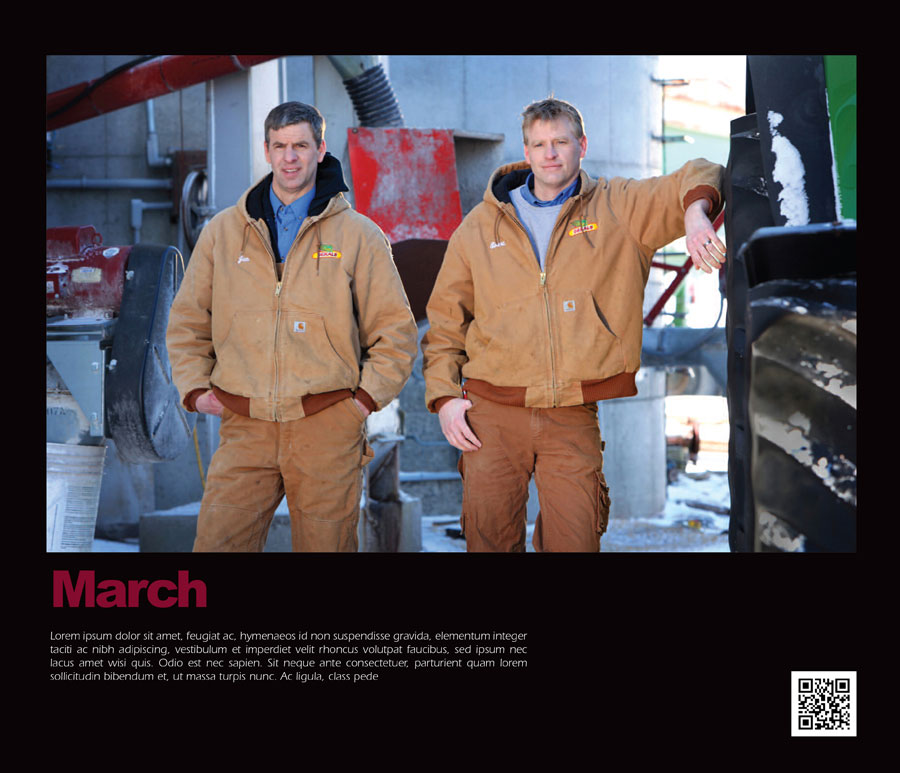 Brothers and business partners Jan and Evert manage a family farm near Woodstock that includes a herd of dairy cows and a seed business, as well as growing crops and providing custom farming services. It's an ever changing business that got its start 50 years ago when it was bought by their parents. Both boys are proud to be raising their own children on the farm, and when not farming, devote time to their community. Evert serves as a volunteer firefighter, and Jan is active in the local school board.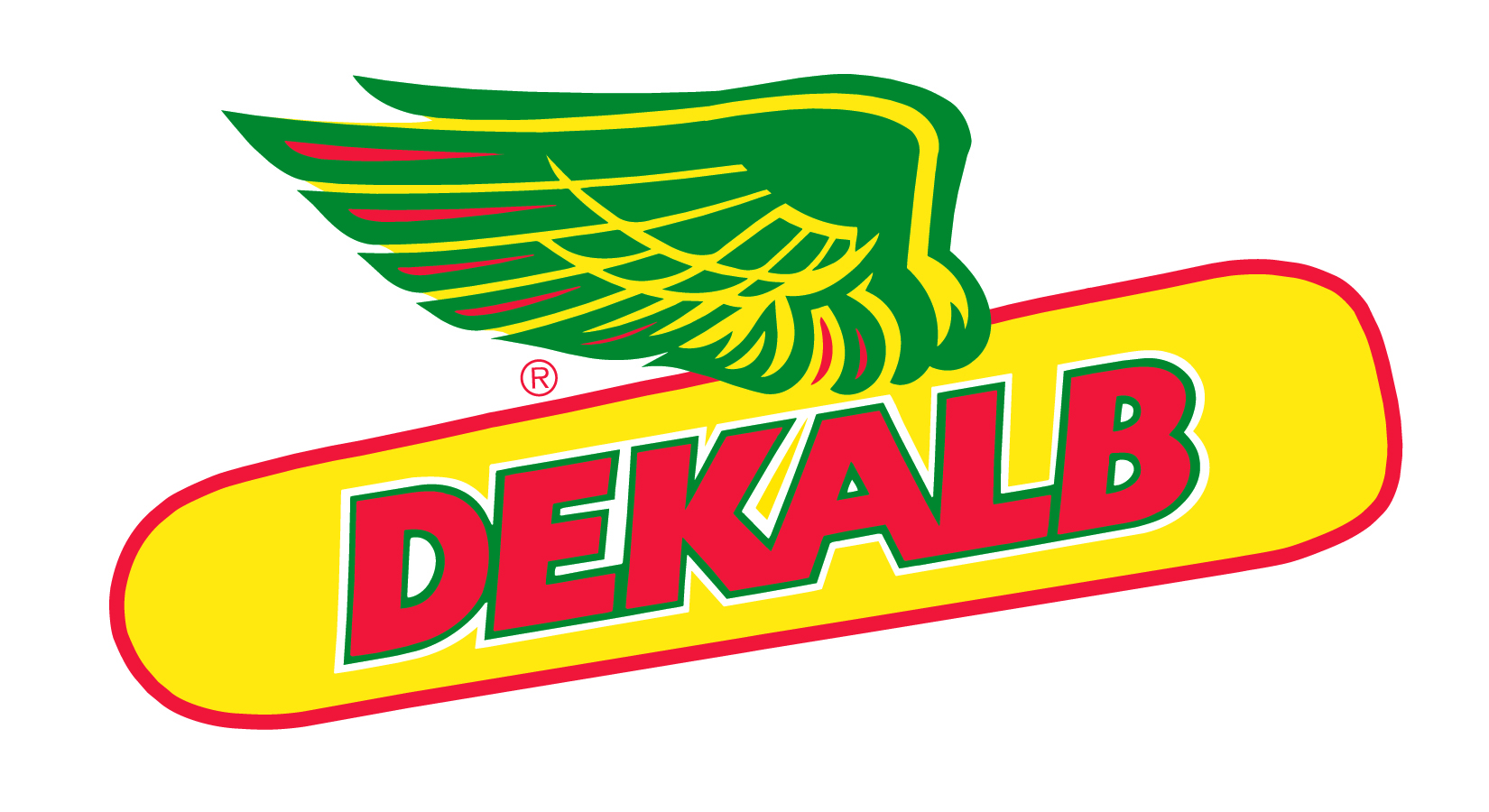 April, 2015 - Lynn, Jessica, Véronique and Valérie Longtin - Fournier, Ontario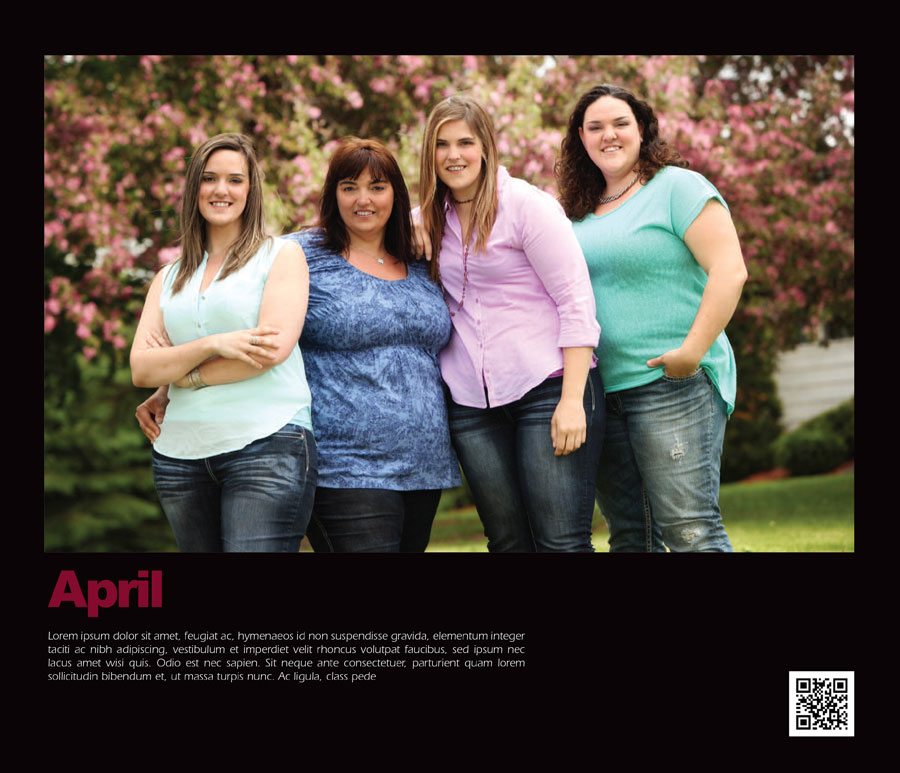 Life took an unexpected turn for Lynn, a city girl by origin, when she married a farmer named Daniel. Today, the two are proud third-generation egg farmers near Fournier, operating their business with help from their three daughters – Véronique, Jessica and Valérie - who also work off farm. Being outdoor enthusiasts, the family spends much of their spare time camping and walking in their woods.

May, 2015 - Amanda and Jason O'Connell - Carleton Place, Ontario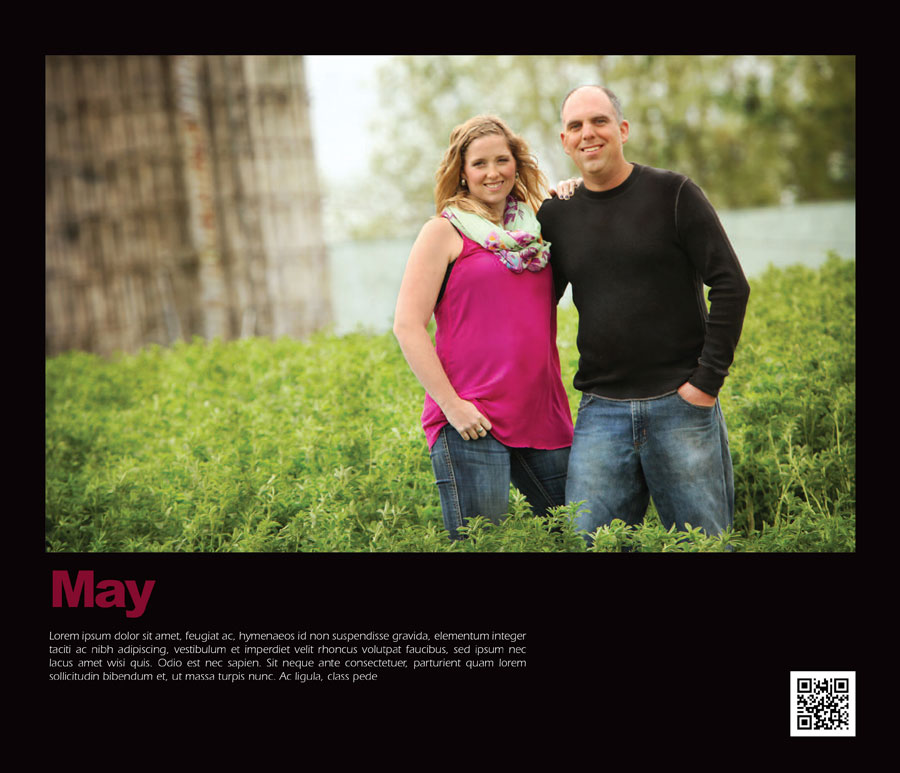 Amanda and Jason met at Kemptville College where they were both studying agriculture. They now farm in partnership with Amanda's family, milking cows and growing corn, soybeans, wheat and alfalfa on land first purchased by her grandfather in 1962. The couple, who are parents of two young children, were recognized for their achievements and commitment to farming when they won the Ontario Outstanding Young Farmer competition in 2014.

June, 2015 - Josée Séguin - Noëlville, Ontario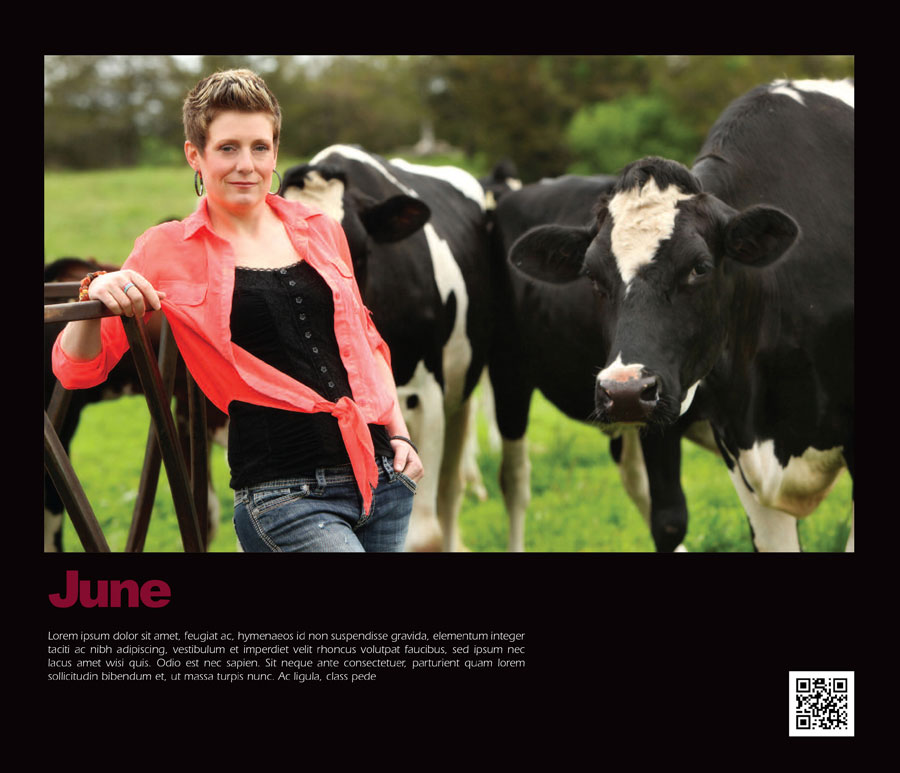 With four generations of farmers behind her, Josée's farming heritage runs deep in northern Ontario. She has worked full time on her family's dairy farm in the French River area since 2001 and describes time spent in the barn with her cows as her favourite place in the world. An amateur musician, Josée has a soft spot for French Canadian music, and her piano and accordion can often be heard providing musical narration for family gatherings. When not working, she enjoys fishing, golfing and helping out with her step son's hockey team.

July, 2015 - Brian, Silken, Theo and Eli Ricker – Dunnville, Ontario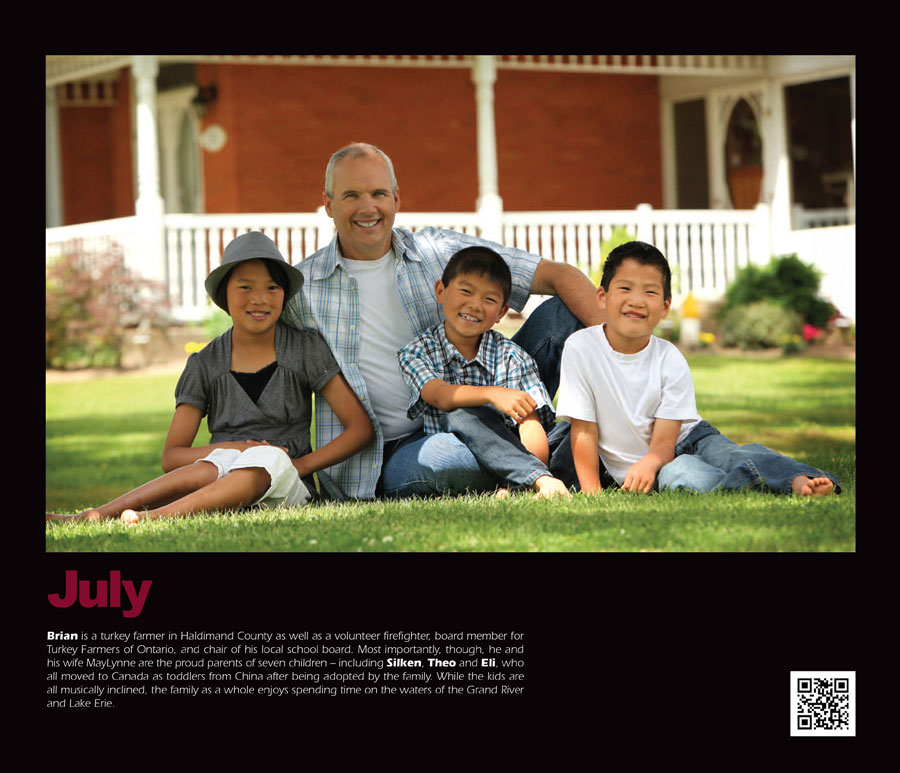 Brian is a turkey farmer in Haldimand County as well as a volunteer firefighter, board member for Turkey Farmers of Ontario, and chair of his local school board. Most importantly, though, he and his wife MayLynne are the proud parents of seven children – including Silken, Theo and Eli, who all moved to Canada as toddlers from China after being adopted by the family. While the kids are all musically inclined, the family as a whole enjoys spending time on the waters of the Grand River and Lake Erie.

August, 2015 - Sheila Sheard – Caledon, Ontario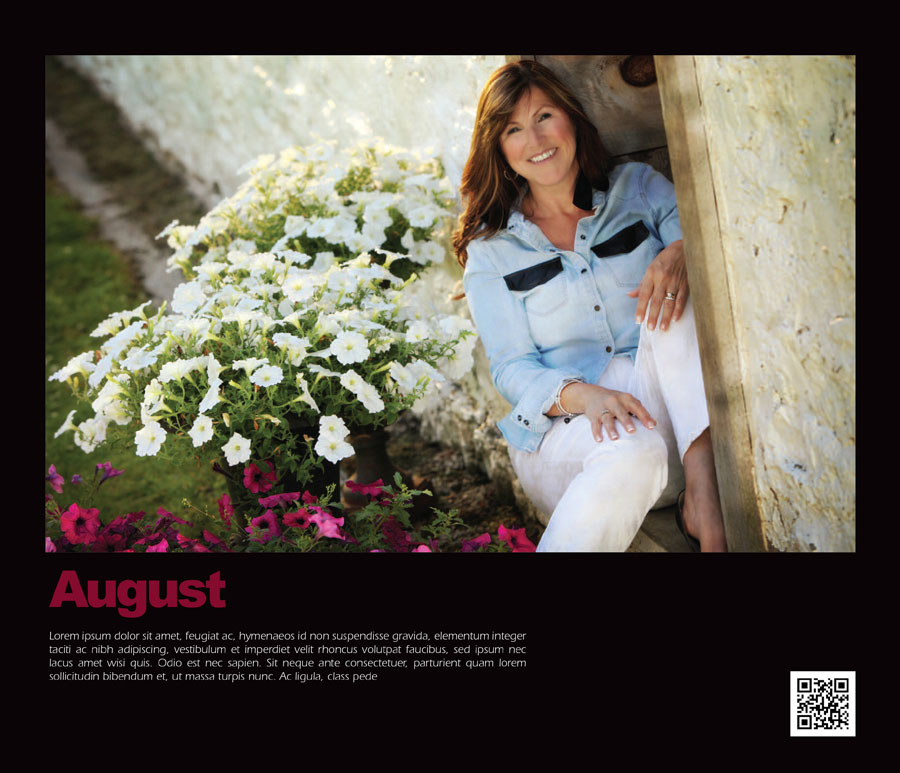 When city girl Sheila started wearing rubber boots to visit her future husband Bill on his family's beef farm, their families knew their relationship was a serious one. Today, the family - which now includes two daughters and a son - raise beef cattle and crops on land just north of the city of Brampton. Sheila is involved in her local church where she teaches Sunday school and plays on the church's baseball team. She also volunteers with the local food bank.

September, 2015 - Clarence Nywening – Thamesville, Ontario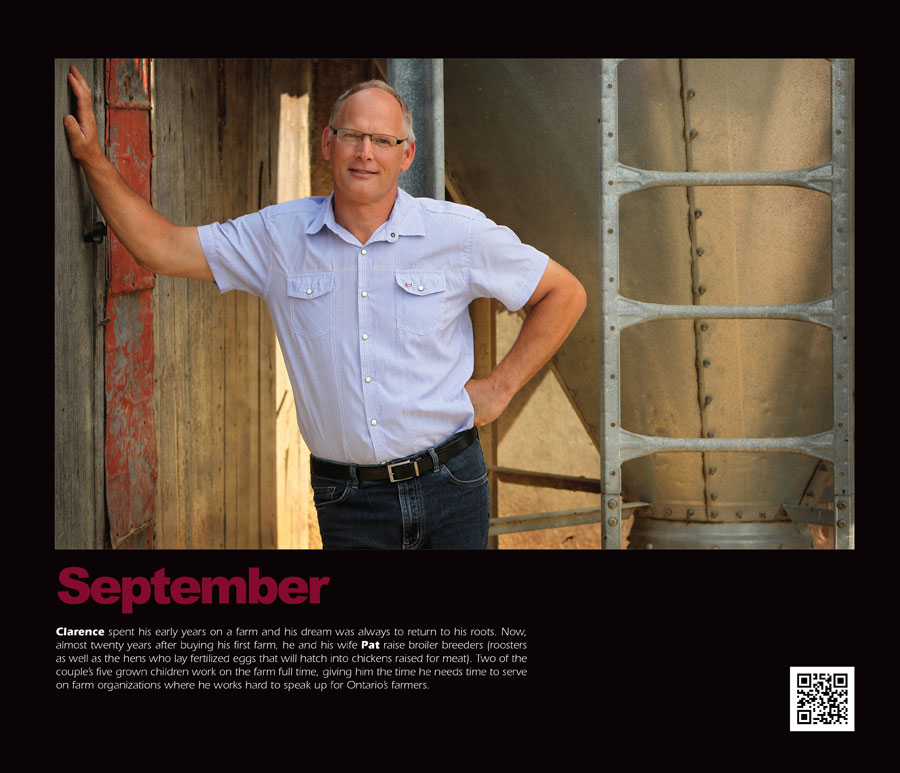 Clarence spent his early years on a farm and his dream was always to return to his roots. Now, almost twenty years after buying his first farm, he and his wife Pat raise broiler breeders (roosters as well as the hens who lay fertilized eggs that will hatch into chickens raised for meat). Two of the couple's five grown children work on the farm full time, giving him the time he needs time to serve on farm organizations where he works hard to speak up for Ontario's farmers.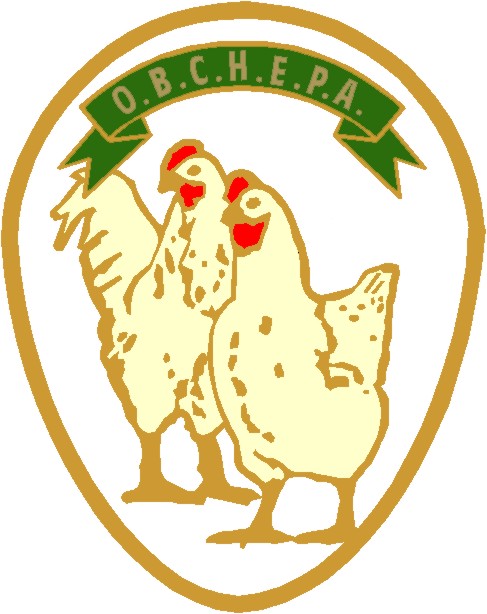 October, 2015 - Krista Patterson – Appin, Ontario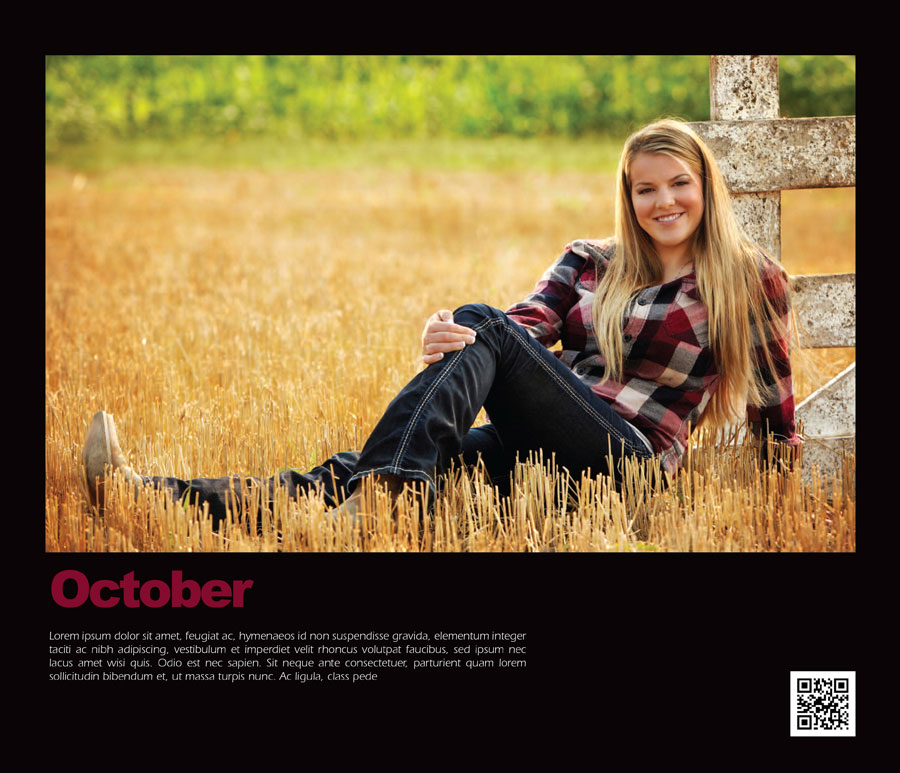 She may be decades younger than the average Ontario farmer, but Krista has already shown that she has what it takes to run a productive business. Krista and her family grow corn, soybeans and wheat on land in Middlesex County. She recently married Gary, her high school sweetheart, whose mechanical talents come in handy with the farm's equipment maintenance and repairs. Krista says that for her, the best part of farming comes from planting a crop and seeing it first emerge from the soil.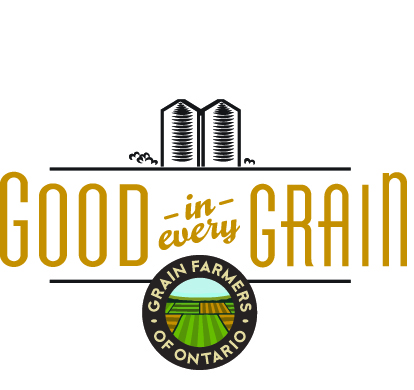 November, 2015 - Kenny Forth – Lynden, Ontario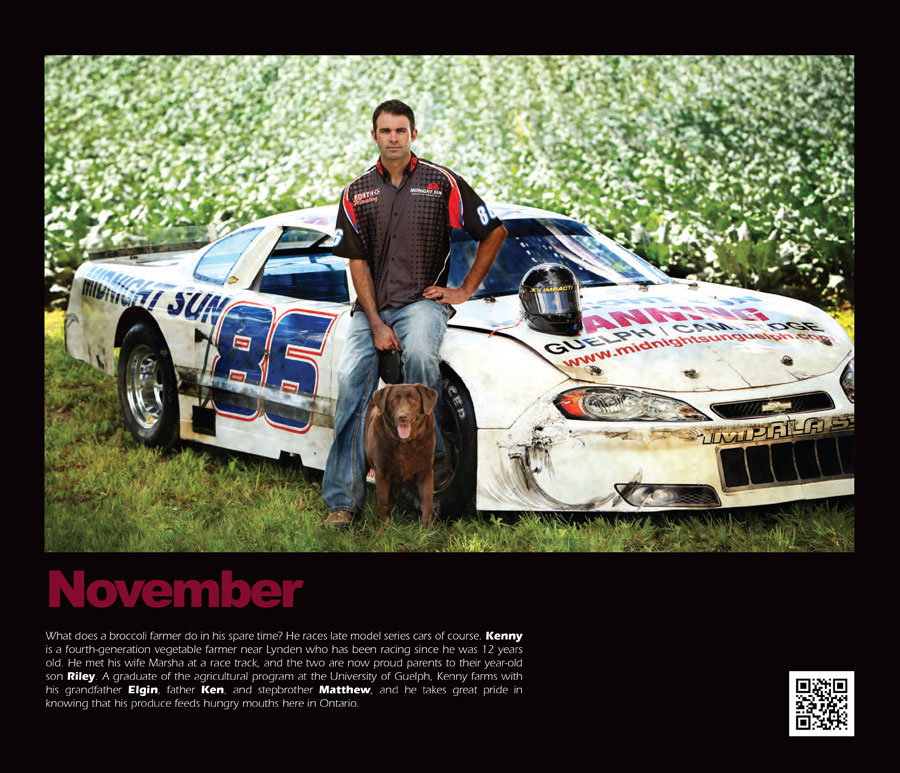 What does a broccoli farmer do in his spare time? He races late model series cars of course. Kenny is a fourth-generation vegetable farmer near Lynden who has been racing since he was 12 years old. He met his wife Marsha at a race track, and the two are now proud parents to their year-old son Riley. A graduate of the agricultural program at the University of Guelph, Kenny farms with his grandfather Elgin, father Ken, and stepbrother Matthew, and he takes great pride in knowing that his produce feeds hungry mouths here in Ontario.

December, 2015 - Annette MacKellar – Alvinston, Ontario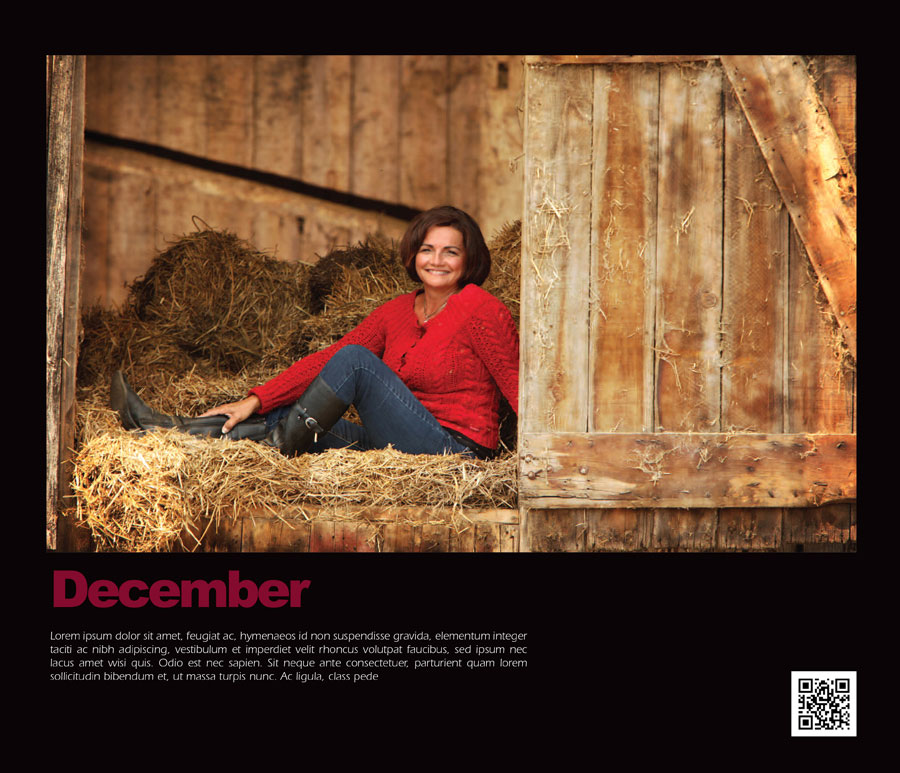 Annette and her husband Dave live near Alvinston on land that has been in his family for over a century. Today, they farm with two of their three sons, Adam and Jacob. The family grows traditional crops like soybeans, corn and wheat as well as edamame beans which are a new crop to Ontario. They also operate a seed processing facility. Outside of the farm, Annette enjoys gardening, yoga, biking, playing ball hockey and being a grandma to Michael, Connor and Duncan.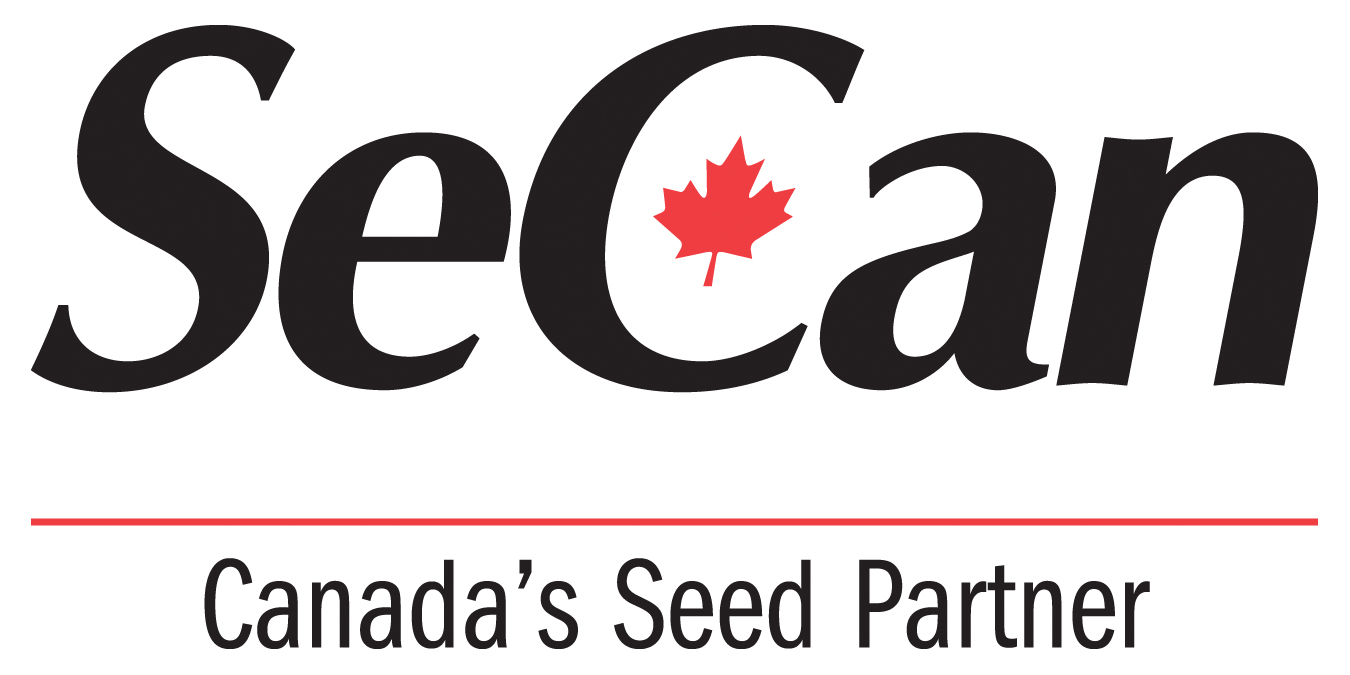 January, 2016 - Howe family – Aylmer, Ontario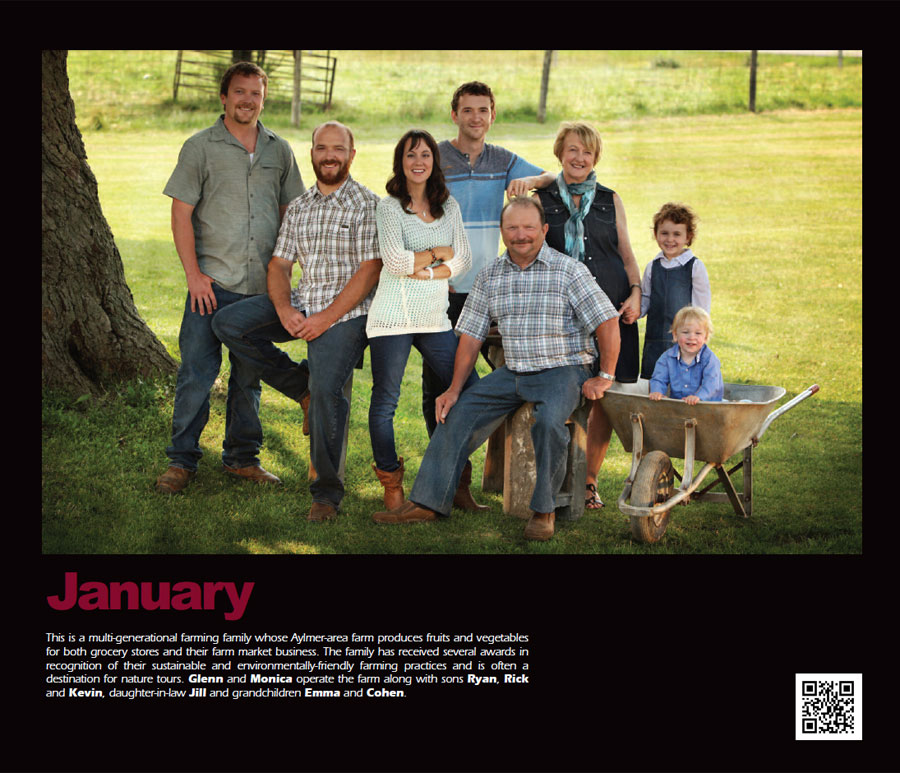 This is a multi-generational farming family whose Aylmer-area farm produces fruits and vegetables for both grocery stores and their farm market business. The family has received several awards in recognition of their sustainable and environmentally-friendly farming practices and is often a destination for nature tours. Glenn and Monica operate the farm along with sons Ryan, Rick and Kevin, daughter-in-law Jill and grandchildren Emma and Cohen.