On April 13, 2022 farmers, processors and agriculture business representatives gathered in Elora for the first time since 2019 to participate in Farm & Food Care Ontario's (FFCO) 2022 annual conference.
Participants also joined FFCO virtually from across the province to listen to speakers like Tim May, known as Farmer Tim on social media, comedian Bill Carr and others who celebrated the work of FFCO over the past year.
Speaking to a hybrid audience of attendees at the Farm & Food Care Ontario (FFCO) annual conference on April 13, Ontario Minister of Agriculture, Food and Rural Affairs (OMAFRA) Lisa Thompson announced a funding agreement that will contribute up to $547,200 to FFCO outreach initiatives over the next three years. Minister Thompson was the organization's kick off speaker for FFCO's first in-person conference in two years.
Read the full press release here.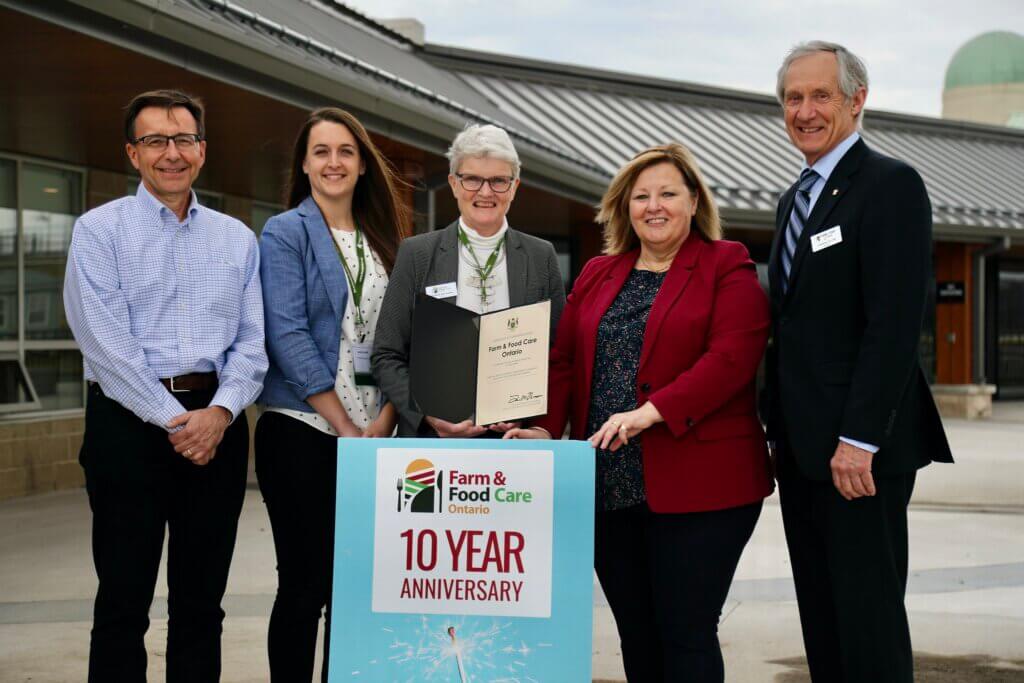 FFCO Executive with Minister Lisa Thompson.
John Taylor, Treasurer; Janelle Cardiff, Second-vice chair; Bonnie den Haan, Chair; Lisa Thompson, Ontario Minister of Agriculture, Food and Rural Affairs (OMAFRA); Crispin Colvin, First-vice chair.
For photos of the Annual Conference click here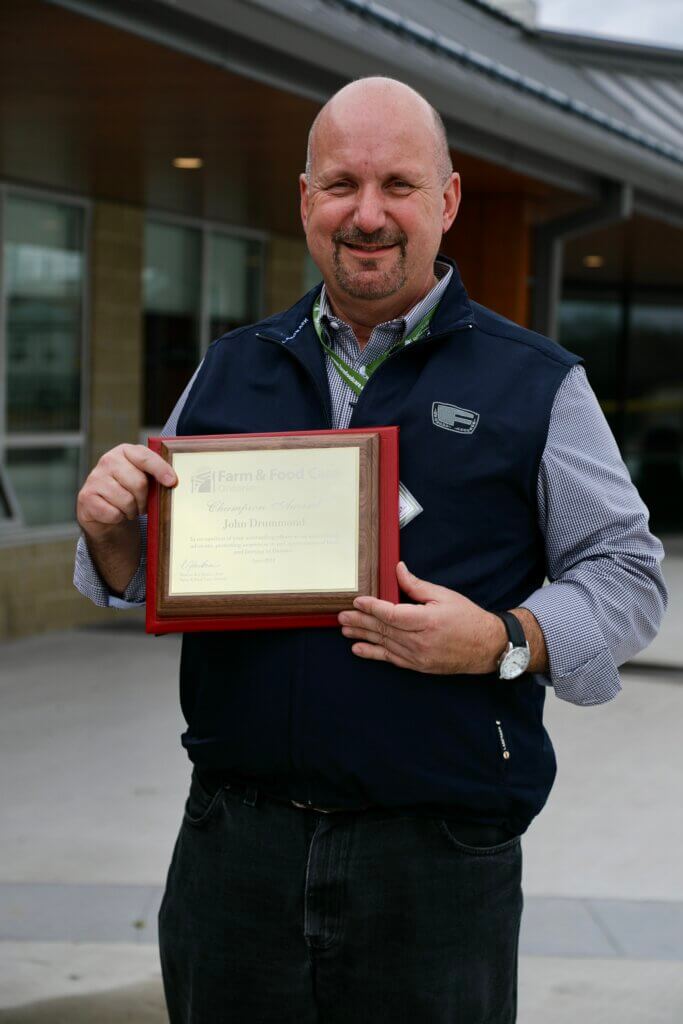 Food & Farming Champion Award Recipient
Farm & Food Care Ontario (FFCO) presented the Food & Farming Champion Award today to long-time 4-H volunteer and agricultural advocate John Drummond. The award was presented at FFCO's annual conference in Elora. Drummond is a Waterloo Region resident.
The Champion Award has been presented annually, since 1999, in recognition of an individual or group's significant commitment to public outreach and support for Ontario's farming community.
Drummond was nominated by Anne and Kevin Snyder of Snyder Heritage Farms with letters of support submitted by colleague Angela Fairfield and by Christine Oldfield, Executive Director of 4-H Ontario. His award was presented the Honourable Rob Black and FFCO Vice-Chair Crispin Colvin.
Read the complete press release here
Thank you to our sponsors