Farm & Food Care Ontario is a registered Canadian charity and coalition representing Ontario farmers and associated businesses.
Farm & Food Care Ontario brings farmers, agricultural professionals, related businesses, government organizations and other groups together with a mandate to build public trust in food and farming in Ontario and across Canada. Whether you're a farmer looking for resources or someone curious about how their food is produced, Farm & Food Care Ontario positions itself as the helpful expert on Ontario agriculture. Our projects, educational materials, links and resources are here for you.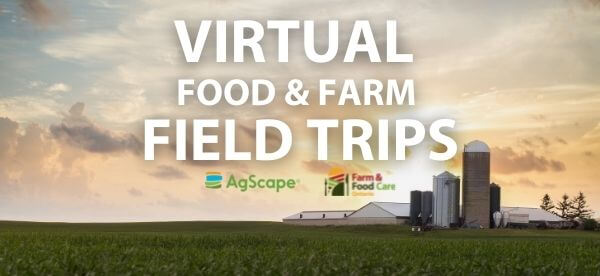 Virtual Food & Farm Field Trips
Join us on virtual field trips to learn more about food & farming in Ontario.
Interested in learning more about the organization? Read more about who Farm & Food Care is and what we do by visiting the About Us page.
Keep up-to-date with Farm & Food Care Ontario news, projects and events by signing up for our monthly newsletter. Visit the Media Centre page for more information and to view the archives.
-
Farm & Food Care Ontario provides credible information on food and farming to non-farmers, and engages the agriculture community through training, projects and resource development in three key areas: Farm Animal Care, Farming & the Environment and Food and Farming Resources. Explore the site to learn more about Food & Farming in Canada.
-
Farm & Food Care Ontario depends on contributions from the farming and food community through memberships, fee for service and specific project support. Whether you're a farmer, a volunteer with an agricultural organization or an agri-business stakeholder, Farm & Food Care Ontario is working on your behalf. Make a donation today.
-
The organization was created in 2012 through the amalgamation of the Ontario Farm Animal Council (OFAC) and Agricultural Groups Concerned about Resources and the Environment (AGCare).
-
Follow us on social media @FarmFoodCareON