Farm & Food Care Ontario, in partnership with AgScape, brings you series of virtual field trips and the opportunity to learn more about food & farming in Ontario. LIVE events will be streamed to Farm & Food Care Ontario's YouTube and Facebook channels and will run approximately 30-40 minutes in length. Viewers can tune in and ask their questions in the comments to be answered LIVE!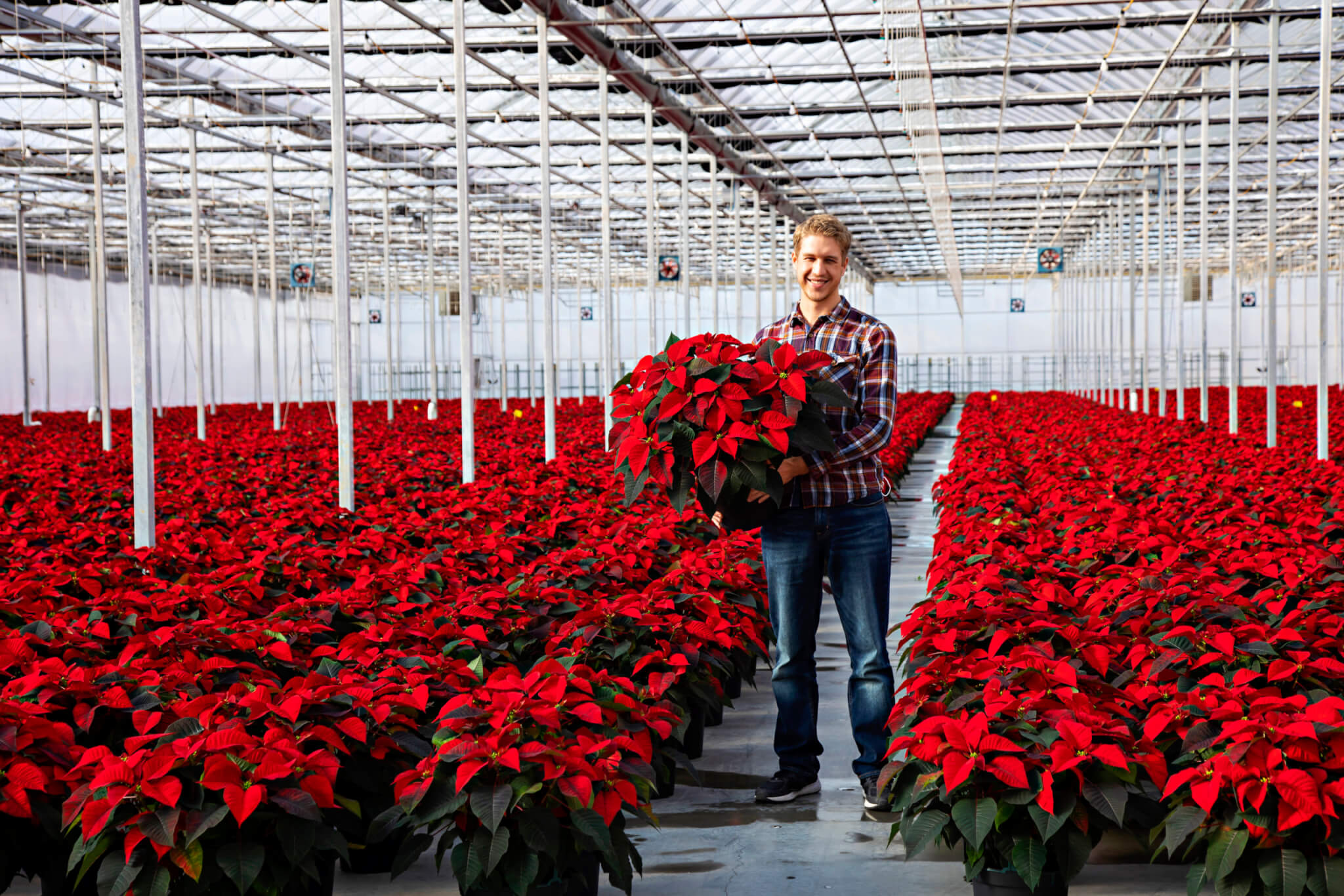 FFC5853
November 24th, 2021, @ 2:00 p.m EST
Linwell Gardens in Beamsville, Ontario  
Join us for a tour of Linwell Gardens in Beamsville, Ontario. Linwell Gardens specializes in the propagation of rooted annuals, chrysanthemums, and poinsettia. We'll join Tom, a fourth-generation flower farmer, to learn all about Poinsettias, the perfect flower for the holiday season. They are full of bright colors including reds, greens, pinks, whites, and combos. A great addition to any holiday decoration.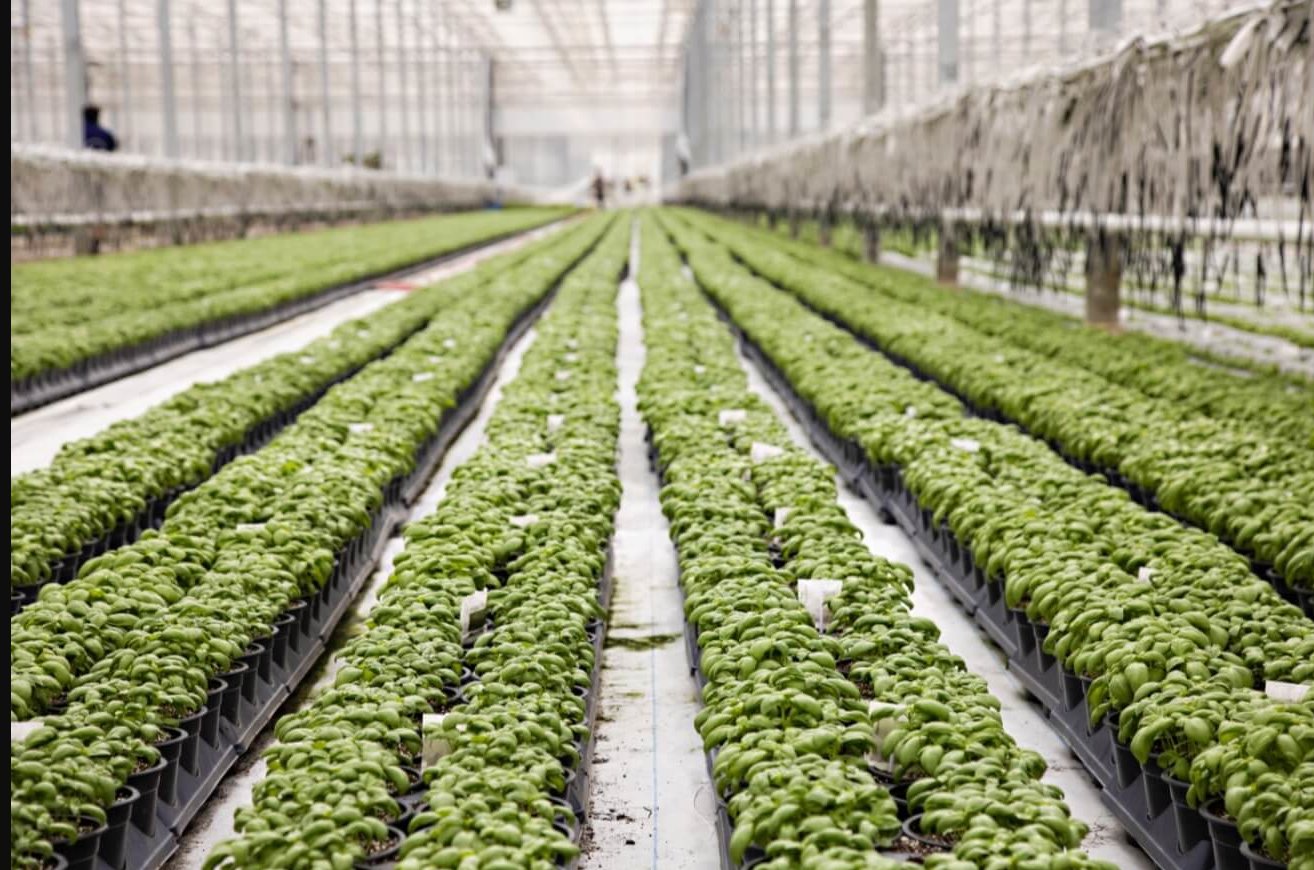 November 11 @ 2:00pm EST
Freeman Herbs Inc. 
Freeman Herbs is one of the leading growers and distributors of fresh herbs in Canada. From it's humble beginnings Freeman Herbs is now the largest fresh herb grower in Canada and listed in the top five in North America. Today, Freeman Herbs grows over one hundred varieties of herbs with recent introduction of the Organic Herbs and Vegetable line.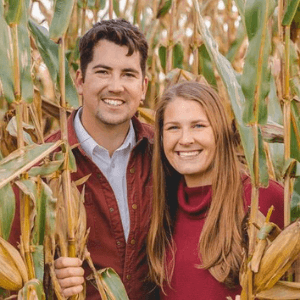 Tom Heeman and Susan Judd
 June 7, 2021 @ 1:30 p.m EST
Heeman's Strawberry Farm
We're kicking off Local Food Week with many Ontarians' favourite summer fruit - strawberries! Join us for a trip to Heeman's; a family-run strawberry farm, cidery, greenhouse and garden centre. They grow over 50 acres of strawberries which are available from June through October. Here you'll meet Susan and Tom, who grew up on berry farms and now play many different roles in the family business and local community.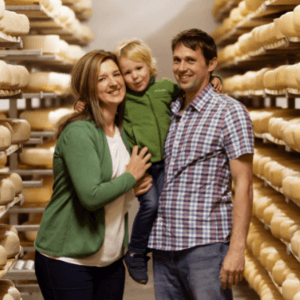 Shep Ysselstein
 June 8, 2021 @ 1:30 p.m EST
Gunn's Hill Artisan Cheese
Meet Shep! The owner and head cheesemaker at Gunn's Hill Artisan Cheese. Shep's journey to becoming a skilled cheese maker began on the family dairy farm where he not only loved dairy farming but all the delicious products that come from dairy. After he completed university, where he received a degree in business, Shep had numerous opportunities to study and make cheese in the United States, British Columbia and most recently Switzerland. It was during these ventures that he developed his passion and skill set for cheese making.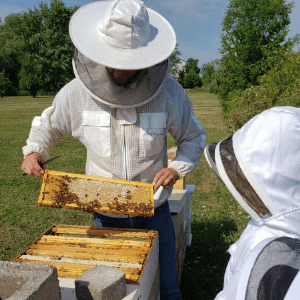 Shaunna MacQuarrie
 June 9, 2021 @ 1:30 p.m EST
Beekeeper 
In this tour, meet AgScape's very own Project Assistant, Ontario Certified Teacher and beekeeper, Shaunna MacQuarrie along with husband, Beekeeper Ken. Beekeeper Shaunna and Ken, along with their children, care for over 30 honeybee colonies, sell honey and beeswax products locally and speak regularly to groups about both native bees and honeybees, pollination and caring for the environment.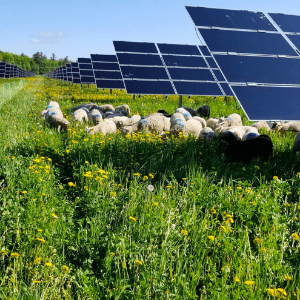 Shady Creek Lamb Co.
 June 10, 2021 @ 1:30 p.m EST
Shady Creek Lamb Co. - Sheep Farm 
Chris and Lyndsey operate their family-run sheep farm in the Ottawa Valley. These sheep farmers are passionate about raising quality pasture, healthy animals and nurturing resilient soil. In the spring, summer, and fall their sheep graze on pasture, in the trees, and along rocky outcrops of the Canadian Shield and under solar panels! Join us on June 10 at 1:30 p.m. and ask them your questions about how they care for their animals and their land.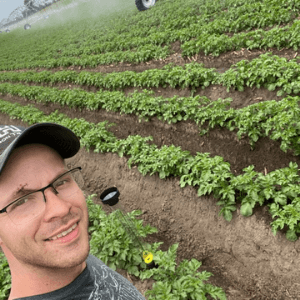 Josh Dreise
 June 11, 2021 @ 1:30 p.m EST
Potato Farmer
Meet Josh! Josh grew up on his family farm near Chatham, ON, where they grow corn, wheat and soybeans. Josh studied agriculture at the University of Guelph and later moved to Prince Edward Island for three years to farm potatoes. Now that he is back in Ontario, Josh is working as a Certified Crop Advisor (kind of like a personal trainer for crops!) and started growing potatoes on his own farm. Tune in Friday, June 11 at 1:30 p.m. to celebrate Local Food Week and learn about how spuds are grown in Ontario!