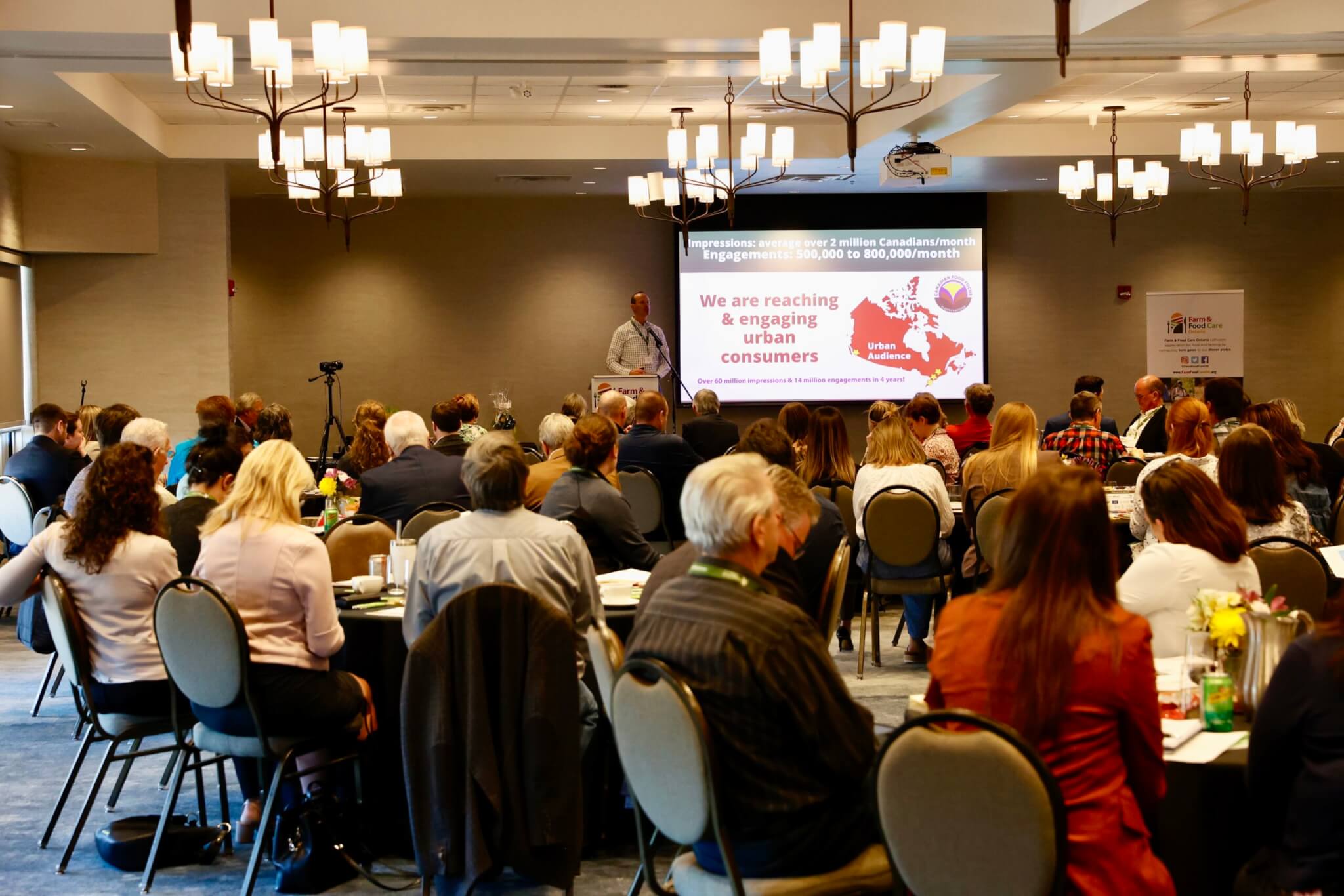 On April 13, 2023 farmers, producers, and agriculture business representatives gathered at the GrandWay Events Centre in Elora, to participate in Farm & Food Care Ontario's (FFCO) 2023 Annual Conference, Table Talk: Shifting Perspectives.
Participants joined from across the province to listen to three speakers; Dr. Michael von Massow, a faculty member from the Department of Food, Agricultural and Resource Economics at the University of Guelph; Hayden Fox, a TikTok star and agricultural influencer; and Stephani Roy McCallum, A facilitator, coach, trainer and leader of the most difficult conversations of our lives.
In front of an agriculture-industry audience, Farm & Food Care Ontario (FFCO) presented the Farm & Food Care Champion Award to Jean Sullivan at the Annual Conference on April 13th. Sullivan is an Ottawa Valley resident.
Sullivan was nominated by the Ottawa Valley Seed Growers' Association in recognition of her broad range of agriculture-focused volunteering, with letters of support submitted by Bruce Hudson and Ashley Knapton. Her award was presented by FFCO Vice-Chair Crispin Colvin with assistance from Ontario Minister of Agriculture, Food and Rural Affairs, Lisa Thompson and Senator Rob Black.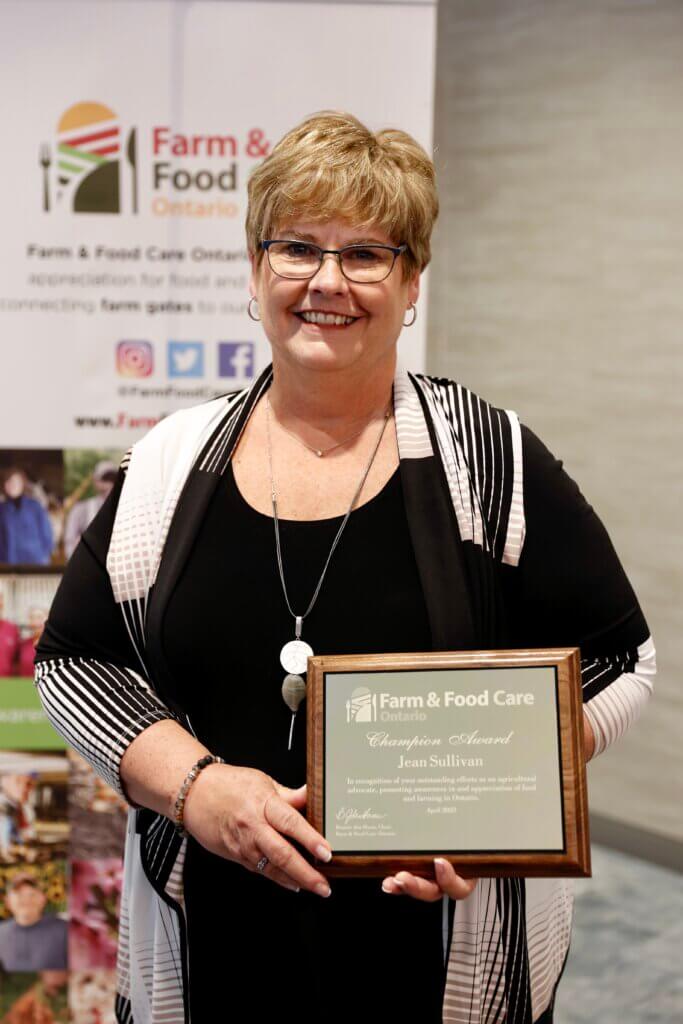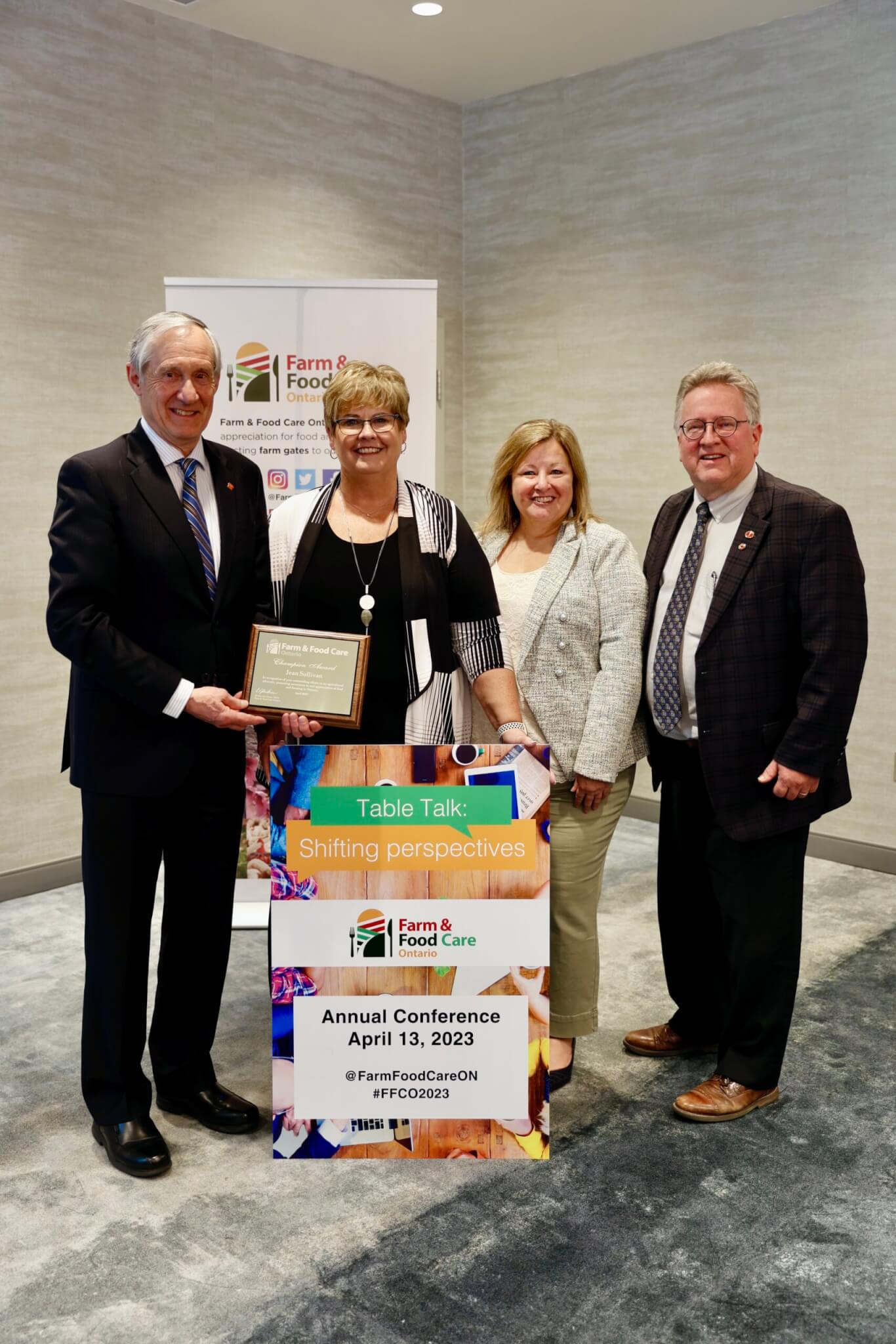 Thank you to our 2023 sponsors